June 3, 2010 – Luis Felipe Perez allegedly operated his investment business, which he claimed financed jewelry stores and pawn shops, as a massive $40 million Ponzi scheme. The Securities and Exchange Commission ("SEC") filed a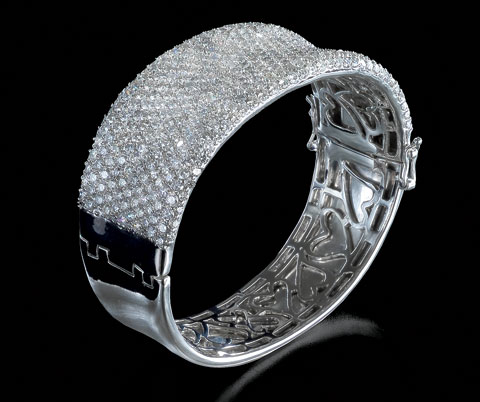 complaint, which alleges that from 2006 to June 2009 Perez operated his scam by recruiting primarily Hispanic investors from the Miami area. Allegedly, Perez told investors that their money would be used to finance his jewelry stores, Lucky Star Diamonds Inc. and Luis Felipe Jewelry Design Corp., as well as pawn shops in New York City.
According to the SEC, Perez was able to grow his scam primarily by word of mouth, especially in the Hispanic community. The complaint says that Perez enticed investors by offering "no-risk" loan agreements with annual returns ranging from 18 to 120 percent. The SEC claims that Perez falsely told investors that their loans were secured by diamonds that had specifically been set aside for them in New York City pawn shops, which he financed. Perez apparently even duped clients by providing them access to safety deposit boxes that contained, unknown by investors, fake diamonds. The SEC further claims that Perez misled investors by telling them they were added as beneficiaries to his life insurance policy, which had lapsed at the time.

The complaint claims that in reality Perez did not finance any pawn shops or have any other dealings with them and his jewelry businesses are now defunct. The SEC says that a majority of the $40 million raised was used to make interest payments to other investors and Perez misappropriated over $6 million for personal consumption. Apparently, Perez used the money to purchase a $3.2 million home and $1 million worth of jewelry. The SEC further alleges that Perez spent $200,000 a year on lavish vacations, traveled in private jets, bought expensive artwork, and made $100,000 in political contributions.
The complaint was filed in the US District Court for the Southern District of Florida. The SEC is seeking injunctions prohibiting Perez from committing further securities violations as well as disgorgement of ill gotten gains and civil penalties. The US Attorney's Office for the Southern District of Florida have brought criminal charges against Perez as well.
Source: SEC
________________________________________________________________________
If you invested with Luis Felipe Perez, or are the victim of some other type of investment fraud, the Law Offices of the attorney, and its affiliates, is prepared to review your situation and potential claim(s) without charge, and will consider representing you on a contingent fee basis, which means that you will not have to pay out of pocket for your legal representation. The firm will take a fee only if we are successful in recovering your assets.
, .