Boston Massachusetts Personal Injury Attorney, the attorney , reviews a recent Supreme Judicial Court case involving an injured police officer:
A Massachusetts police officer who suffered serious personal injuries, while responding to a motor vehicle/pedestrian accident, cannot recover from the hospital, which treated and released the pedestrian just prior to the accident, says the Massachusetts Supreme Judicial Court.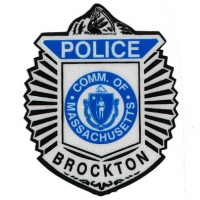 In November, 2004, the Brockton, Massachusetts police officer, was responding to a car accident involving a pedestrian, While driving to the accident scene, the officer's police cruiser was struck by another vehicle resulting in serious and permanent injuries to the officer. He was responding to an accident in which an individual just released from Brockton Hospital had been struck and killed by a motor vehicle.
The patient had undergone a colonoscopy at the hospital earlier in the day and had been given Demerol and Versed, both narcotic sedatives. The hospital had a written policy, which prevented patients who had been given narcotics from being discharged without an escort. This patient left the hospital with no escort.
The Plaintiff police officer had alleged that the hospital was negligent and had a duty of care to protect third parties from harm caused by its "impaired" patients. The officer claimed that the hospital had a special medical relationship with its patient prior to him leaving the premises, which created a duty to control the patient's conduct in order to protect against harm the patient might cause to others, even after the patient had been discharged.