Boston commercial and personal injury trial Lawyer, the attorney, takes a look at Caribbean based Millenium Bank, the latest banking Ponzi Scheme to have bilked U.S. and other investors seeking big returns on their investment monies.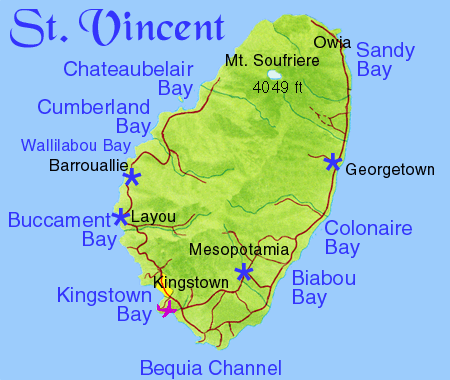 The Millenium Bank and United Bank of Switzerland have been marketing and offering highly attractive CD rates for several years now, advertising in glossy high end magazines as well as online, and it now appears that those interest rates that seemed too good to be true indeed were.
On March 25, 2009 the Securities Exchange Commission commenced a an emergency action in the United States District Court for the Northern District of Texas seeking to enjoin Millenium and its affiliates from carrying on any future business and taking steps to recover assets of the companies and the principals who ran them, who were located in California and North Carolina.
The
SEC Complaint alleges that Defendants William J. Wise, 58, of Raleigh, North Carolina and the Caribbean, and Kristi M. Hoegel, 34, of Napa, California, orchestrated the scheme through companies they control, including co-defendants Millennium Bank of St. Vincent and the Grenadines, its Geneva, Switzerland-based parent, United Trust of Switzerland S.A., and its U.S.-based affiliates, UT of S, LLC and Millennium Financial Group.

A U.S. District Court Judge made an order freezing assets and appointed a receiver to take control of existing assets and to search for other identified asset. The complaint alleges that from July 2004 to the present, Millennium Bank, its principals and affiliates, collected at least $68 million from over 375 investors, promising investors high rates of return on Certificates of Deposit held with the bank, rates which were significantly higher than the highest rates available in U.S. FDIC insured banks.

The Defendants in this case touted their purported connection to the United Trust of Switzerland S.A., a Swiss organized bank, which they alleged had been in business for over 75 years. In fact United Swiss was neither registered as a bank in Switzerland, nor were any funds being deposited or controlled by United. Rather, investors forwarded deposits by mail or wire to St. Vincent, a Caribbean tourist island, and these checks and wired funds were immediately forwarded to Napa, California and deposited into an account in a large U.S. account in the name of United, not for investment, but to be used for illegitimate purposes.

The complaint alleges that the Defendants violated the anti-fraud provisions of Section 17(a) of the Securities Act of 1933 and Section 10(b) of the Securities Exchange Act of 1934 and Rule 10b-5. It seeks disgorgement of funds improperly received, and other civil penalties. Criminal charges are likely to follow, as Millenium Bank appears to have been a classic Ponzi Scheme.
While the SEC, and its court appointed Receiver, are aggressively seeking the return of monies to be redistributed to investors, there is a small likelihood that any more than fraction of the $68 Million will be recoverable. This leads to the question of whether there are other avenues of recourse for the victims of this scheme. As in the Bernard Madoff rip-off, victims, through their attornies, are looking to third parties, who may have participated in or facilitated the fraud perpetrated by the Millenium Bank principals, and in particular those with insurance, which could be applied.
If you are a Millenium Bank victim, the Law Offices of the attorney, and its affiliates, is prepared to review your situation and potential claim(s) without charge, and will consider representing you on a contingent fee basis, which means that you will not have to pay out of pocket for your legal representation. The firm will take a fee only if we are successful in recovering your assets.
, or Click Here .