December 23, 2009 – Gerard Boucher, 48 from Newburyport, Massachusetts, and Geraldo Hernandez, 37 of Haverhill, were seriously injured when the scaffolding, which they were using to renovate a home in Newburyport, collapsed beneath them Tuesday afternoon. The two men were working at the home located at 25-27 Kent Street when the accident occurred.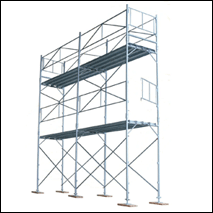 According to police, the men were hanging fascia board trim along the roof on the side of the house adjacent to the home at 29 Kent Street. It appears that a faulty bracing support caused the scaffolding to tumble. A third worker, who was installing ice shields on the roof at the time of the accident, heard the crash but did not see the men fall.
When rescue workers arrived on the scene, both victims were unconscious and Boucher had visible massive head trauma. The men were treated at the scene and then brought to Anna Jacques Hospital in Newburyport. Boucher was subsequently transferred by medical helicopter to Massachusetts General Hospital, where he is listed in critical condition. Hernandez was also airlifted to Beth Israel Hospital, where he is listed in good condition.
This accident remains under investigation by the Newburyport Police Department and the U.S. Occupational Safety and Health Administration.
Source: The Gloucester Times, The Gloucester Times
---
The above information is provided by Boston Accident Attorney, Keith L. Miller, a Boston, Massachusetts civil trial lawyer, specializing in the legal representation of individuals who believe that they have been injured as the result of the negligence of others and have been involved in all types of accidents causing personal injury. If you or a loved one has been injured in an accident where you believe someone else is at fault, contact Keith L. Miller to arrange a free consultation 24 hours a day, 7 days a week either by telephone at (617) 523-5803, or click here to send him an email. You will be contacted within 24 hours.