October 9, 2009 – Richard M. Harkless, 65 years old from Riverside, California, was sentenced to 100 years in federal prison on September 28, 2009. Harkless was convicted of three counts of mail fraud, three counts of wire fraud, and one count of money laundering. Apparently Harkless operated a multi-million dollar investment scam through his business entities Mx Factors LLC, BBH resources LLC and JTL Financial Group LLC. Harkless' three sales agents, Daniel Berardi, Jr., Thomas Hawkesworth, and Randal W. Harding were all sentenced to 6 years in federal prison for their involvement.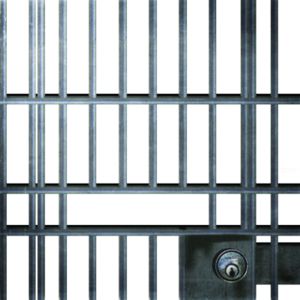 In addition to jail time, Harkless was ordered to pay over $42 million in disgorgement, civil penalties, and prejudgment interest. The judgment ordered Berardi and Hawkesworth, managing members of BBH Resources, LLC, to pay over $11 million and Harding, managing member of JTL Financial Group, LLC, to pay over $17 million.
According to the SEC, between 2000 and 2003 Harkless and his sales agents induced approximately 600 investors from all over the country to invest over $60 million. Mx Factors offered potential investors 14% returns on short term 2 to 3 month investments. Most of Mx Factors' clients were construction contractors, wholesalers, and manufacturers who sought accounts receivable financing.
After a relationship of trust was generated between Mx Factors and its clients and they received their promised returns on their investments, many clients chose to reinvest their returns instead of cashing them in. This allowed Harkless and his business entities to accumulate cash.
Apparently, Harkless used the majority of investors' money to finance a crab fishing business in Ensenada, Mexico. He also used funds to pay off earlier investors, to compensate his sales staff, and for personal use. According to the SEC, approximately 600 investors lost their money with Mx Factors.
When his scam collapsed in 2004, Harkless fled to Mexico until he was eventually arrested when he traveled to Phoenix, Arizona in 2007.
Sources: SEC, Backgroundnow.com
---
If you are a Mx Factors LLC, BBH Resources LLC JTL Financial Group LLC, and/or Richard Harkless Investor/Victim or the victim of some other type of investment fraud, the Law Offices of the attorney, and its affiliates, is prepared to review your situation and potential claim(s) without charge, and will consider representing you on a contingent fee basis, which means that you will not have to pay out of pocket for your legal representation. The firm will take a fee only if we are successful in recovering your assets.
, or .