April 22, 2010 – Nevin Shapiro allegedly operated Capitol Investments USA, Inc. ("Capitol"), a Miami based grocery diverter, as an investment fraud. According to the
complaint
filed by the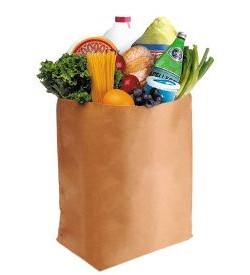 According to the SEC, from February 2003 to November 2009, Shapiro sold Capitol promissory notes with interest rates ranging from 10 to 26 percent. Apparently, Capitol couldn't keep up with the payments to investors and in January 2005, Shapiro began operating Capitol as a Ponzi Scheme. The complaint claims that Shapiro used his business contacts and word of mouth to attract investors and told them that their money would be used to finance the purchasing and reselling of groceries.
Grocery brokers, such as Capitol, purchase groceries in one part of the country and resell them for a profit in other parts of the country, where prices are higher. Apparently, Shapiro ensured investors that Capitol first secured a purchase order from the buyer before agreeing to resell the groceries. The SEC claims that these deals were not in place and Shapiro even provided investors with fake invoices and purchase orders.
The complaint states that in reality Capitol operated at a loss in 2004 and essentially had no legitimate operations in 2005. The SEC alleges that Shapiro pocketed at least $38 million for personal use, including funding other business and real estate ventures. Shapiro also apparently paid massive commissions to people who secured other investors.
---
If you invested with Capitol Investments USA Inc., and/or Nevin Shapiro, or are the victim of some other type of investment fraud, the Law Offices of the attorney, and its affiliates, is prepared to review your situation and potential claim(s) without charge, and will consider representing you on a contingent fee basis, which means that you will not have to pay out of pocket for your legal representation. The firm will take a fee only if we are successful in recovering your assets.
, or .