November 23, 2009 – Sharlene O. Bauptista, 34 from Roslindale, Massachusetts, has died as a result of serious personal injuries sustained in a single vehicle car accident in the Sumner Tunnel on Sunday morning. Passengers Amaurys E. Objio and Jose Danny Baez, both 25 and from Roslindale, were ejected from the vehicle and were seriously injured.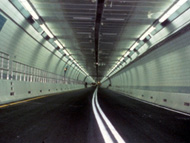 Apparently, Bauptista's car collided with the median barrier as she was traveling towards the Storrow Drive exit ramp from the Sumner Tunnel at approximately 1:23 a.m. The exit ramp was closed for three hours. Police indicated that no one in the car was wearing seat belts.
Bauptista was transported to Massachusetts General Hospital, where she was pronounced dead. Objio was also taken to MGH and Baez was taken to Boston Medical Center. Both are being treated for serious injuries.
The accident remains under investigation by the Massachusetts State Police in conjunction with the Suffolk County District Attorney's Office.
Source: Boston Herald
---
The above information is provided by Boston Accident Attorney, Keith L. Miller, a Boston, Massachusetts civil trial lawyer, specializing in the legal representation of individuals who believe that they have been injured as the result of the negligence of others and have been involved in all types of accidents causing personal injury. If you or a loved one has been injured in an accident where you believe someone else is at fault, contact Keith L. Miller to arrange a free consultation 24 hours a day, 7 days a week either by telephone at (617) 523-5803, or click here to send him an email. You will be contacted within 24 hours.