November 24, 2009 – The SEC alleges that Derek A. Nelson ran a Ponzi Scheme using fictitious companies: Capital Mountain Holding Corporation ("CMHC"), Systems XXI, Act I, LLC, and Systems XXI, Act II, LLC. In a Complaint filed last week in federal court for the Northern District of Texas, the SEC brought civil claims against Nelson, CMHC, Act I, and Act II. The SEC also named two other Nelson entities, Plouteo, Inc. and Homaide Real Estate Services, Inc., as relief defendants. According to the complaint, Nelson's scam enticed hundreds of investors and raised over $25 million from June 2008 through September 2009.
In June 2008, CMHC, based in Dallas, Texas, began offering promissory notes purportedly to raise capital for investment in distressed homes. Nelson, 42 from Fairview, Texas, told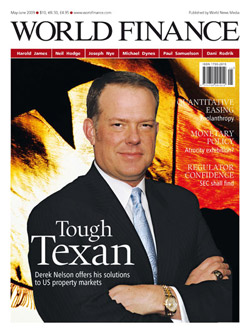 investors that he would use the money to purchase these properties at a discount and then renovate or rent them and eventually sell them at a profit. Nelson gathered investors through vigorous internet marketing and a Canadian-based marketing firm. The CMHC notes promised returns of 10% per month for three months. CMHC allegedly raised $15 million from these sales.
In October 2008, Nelson began offering similar notes from Act I and Act II. The Act I notes offered 18% yearly returns for two year investments and the Act II notes 21% yearly returns for five years. These notes also declared that 90% of investor funds would be used to purchase and rehab properties. According to the SEC, Nelson raised at least $10 million from sales of Act I and Act II notes.
Nelson also convinced many CMHC investors to rollover their notes into Act I and Act II notes claiming they were more secure. Nelson also told investors that Act I and Act II would loan money to CMHC in exchange for first lien positions on the properties.
In reality, as alleged by the SEC, Nelson used a majority of the capital raised to make interest and principal redemption payments to earlier investors. He also apparently used about $3.6 million finance his lifestyle, including a $1 million home in Fairview. Also, it appears that $1.2 million was transferred to Homaide.
It appears that CMHC did purchase several properties, but most of them were still subject to prior mortgages and Act I and Act II were at best second in line. Eventually, in the summer of 2009, the scheme crumbled and most of CMHC's properties were foreclosed on as investor contributions dwindled.
The U.S. District Court for the Northern District of Texas has granted injunctions against all defendants and entered orders to freeze the assets of Nelson and CMHC and to appoint a receiver for these assets.
Source: SEC
---
If you are a Capital Mountain Holding Corporation and/or Systems XXI Investor/Victim or the victim of some other type of investment fraud, the Law Offices of the attorney, and its affiliates, is prepared to review your situation and potential claim(s) without charge, and will consider representing you on a contingent fee basis, which means that you will not have to pay out of pocket for your legal representation. The firm will take a fee only if we are successful in recovering your assets.
, or .