September 9, 2009 – Philip G. Barry and his business entities Leverage Group, Leverage Option Management Co., Inc., and North American Financial Services were sued yesterday by the Securities and Exchange Commission. The SEC has charged Barry with securities fraud alleging that he operated a Ponzi scheme, which commenced in 1978, involved approximately 800 investors with over $40 million in losses.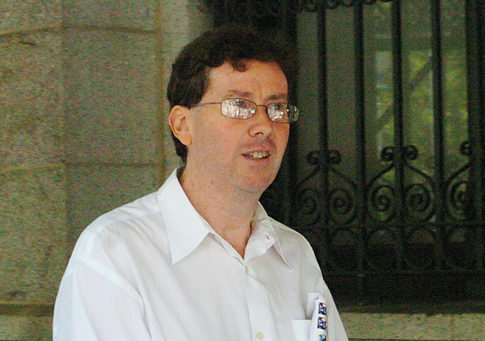 The fraudulent investment scam operated out of Barry's Brooklyn, New York offices. The alleged victims include many residents and friends from his own Bay Ridge neighborhood, where he grew up and still resides.
According to the SEC's complaint, Barry lured investors with promises of returns as high as 21% on investments in options and other securities. However, Barry apparently used investor funds for other investments including real estate, a mail order pornography business, and other personal uses. Allegedly, Barry ceased making investments in options and other securities as early as 1999.
Barry also claimed to some investors that their money was protected from loss by private insurance and by the Securities Investors Protection Corporation (SIPC). However, these protections did not exist and neither Barry nor any of his entities is registered with the SEC in any capacity.
Barry also issued fraudulent account statements to investors reflecting inflated balances. In a classic Ponzi scheme fashion, Barry paid existing investors with new investors' money. According to the SEC, Barry used the rest of the money to purchase real estate in Sullivan County, New York and to operate a mail order pornography business, Barry productions. His real estate portfolio includes around 60 properties, claimed to be worth between $2 million to $10 million, but many of them are in foreclosure.
The SEC claims that Barry's Ponzi scheme began to unravel in 2007 when the markets went sour and when many investors started requesting redemptions. Barry tried to avoid investors by making excuses and writing bad checks. Eventually in 2008, after dozens of investors took legal action against him, Barry was forced into bankruptcy and eventually turned himself in to authorities.
Barry and his companies have consented to the entry of a judgment in the U.S. District Court for the Eastern District of New York, granting the SEC full relief sought, including permanent injunctions against all defendants, which prohibits further securities violation and disgorgement of ill-gotten gains. The Court will assess monetary damages at a later date.
Barry also faces federal criminal charges and the possibility of a sentence of up to 20 years if convicted. Barry did not enter a plea, waived his right to a bail hearing, and is being held until further proceedings later this week.
Sources: SEC, New York Times
---
If you are a Leverage Group Investor/Victim or the victim of some other type of investment fraud, the Law Offices of the attorney, and its affiliates, is prepared to review your situation and potential claim(s) without charge, and will consider representing you on a contingent fee basis, which means that you will not have to pay out of pocket for your legal representation. The firm will take a fee only if we are successful in recovering your assets.
, or .