December 9, 2009 – Rockford Funding Group LLC, a New York financial firm controlled by Genadi Yagodayev, was an investment scam, according to the Securities Exchange Commission. Rockford lured customers who believed that they were investing in "Fixed Dividend Contracts," which purportedly generated 15 percent per year or more from structured settlements of private lawsuits, according the Complaint filed by the SEC this week. From March to November 2009, Rockford raised at least $11 million from over 200 investors.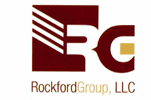 Yagodayev, and twelve other foreign companies who allegedly received payments from Rockford, were named as relief defendants, including the following: Bookmann Agency, LLP, Houseberg Impex, Inc., Infinita Plus Trading Ltd., Intercity Transit Ltd., Madisa Ltd., Milton Benefits LLP, Pacific Gain Technologies Ltd., Partner Asia Distribution Ltd., Rockford Industry Ltd., Star Trading Inc., Sunrise Import & Export Inc., and Traseks Ltd.
According to the SEC, Rockford marketed itself through its web site and by making cold calls to potential customers, promising an annual return of 15%, and claiming that client funds would be invested in structured settlements from private lawsuits. The SEC maintains that in reality Rockford did not hold interests in any structured settlements, but rather used investor funds to make payments to older investors using new victims' money.
The SEC Complaint alleges that during the nine months it operated, Rockford sent over $10.4 million to bank accounts outside the U.S. in the name of entities controlled by Yagodayev. Most were located in Latvia and Honk Kong. The transfers were ostensibly made to cover construction costs and other expenses unrelated to the Rockford investments.
The SEC claims that Rockford made a series of fraudulent and misleading statements to investors enticing them to invest monies. Rockford falsely claimed that it had been in business since 1999, when the LLC was only created in December 2008. It claimed that pension plans from over twenty Fortune 500 companies had invested with the company, and that Rockford's portfolio had increased 251% in the prior ten years.
The SEC complaint also alleged that Rockford had reassured investors that it was a member of the Securities Investor Protection Corporation (SIPC), providing up to $4 million of insurance to cover customers' claims. Rockford was not in fact an SIPC member.
The U.S. District Court for the Southern District of New York entered an order freezing the assets of Rockford and all of the relief defendants as well as granting temporary restraints against further violations of securities laws.
Source: Securities & Exchange Commission
---
If you are a Rockford Group LLC Investor/Victim or the victim of some other type of investment fraud, the Law Offices of the attorney, and its affiliates, is prepared to review your situation and potential claim(s) without charge, and will consider representing you on a contingent fee basis, which means that you will not have to pay out of pocket for your legal representation. The firm will take a fee only if we are successful in recovering your assets.
, or .