October 15, 2009 – The SEC has filed an emergency civil action against David F. Merrick, Traders International Return Network (TIRN), MS Inc., GTT Services, Inc., MDD Consulting, Inc., and Go ! Tourism, Inc alleging financial fraud. According to the complaint, Merrick and his business entities operated a $22 million Ponzi scheme since at least July 2008.
Using a website, www.mytirn.com, Merrick allegedly raised funds from at least 2500 investors by promising monthly dividends of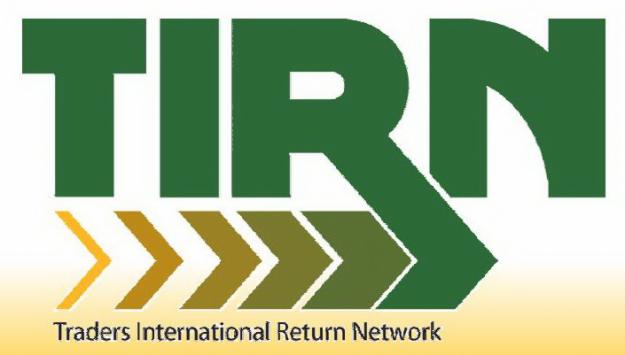 up to 22% stating that investor money would be used to buy foreign currency trading, international bonds, international stocks and other investments. Merrick and TIRN instructed customers to deposit funds into accounts in the name of MS and GTT, entities controlled by Merrick. Merrick then allegedly transferred money from those accounts into other accounts in the names of MS, GTT Services, MDD Consulting, and Go ! Tourism.
According to the SEC, Merrick and TIRN did not invest in any type of securities but instead used the money for Merrick's personal use and to repay earlier investors. The SEC also claims that Merrick used at least $3.7 million to finance his lifestyle and to pay credit card bills from MS and GTT Services.
The complaint states that Merrick transferred at least $8.8 million to Anres Technologies Corporation, a company that issues pre-paid debit cards. Merrick issued the cards to investors claiming the cards contained their investment amounts along with interest earned from TIRN's investments. Unbeknownst to clients, the funds were those of earlier investors.
The complaint also alleges that at least $2.3 million was deposited into accounts located in the Netherlands, Panama, Malaysia, Mexico, and Switzerland.
On Wednesday, the U.S. District Court for the Middle District of Florida entered a preliminary injunction against Merrick, TIRN, MS, GTT Services, MDD Consulting, and Go ! Tourism enjoining them from violating various securities regulation statutes. The Court also entered orders freezing the assets of Merrick and his business entities as well as directing them to return misappropriated funds to the United States.
Source: SEC
---
If you are a David F. Merrick and/or Traders International Return Network Investor/Victim or the victim of some other type of investment fraud, the Law Offices of the attorney, and its affiliates, is prepared to review your situation and potential claim(s) without charge, and will consider representing you on a contingent fee basis, which means that you will not have to pay out of pocket for your legal representation. The firm will take a fee only if we are successful in recovering your assets.
, or .