The Securities and Exchange Commission has filed fraud charges in Federal Court in Miami, Florida against the owners and operators of Jay Peak Resort, a Vermont-based ski resort, and related businesses. The complaint alleges that millions of dollars were raised under the EB-5 Immigrant Investor Program.
According to the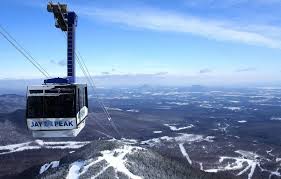 complaint, the main perpetrators were Ariel Quiros of Miami, and William Stenger of Newport, Vt., who raised in excess of $350 million from foreign investors on promises of green cards and returns on their invested monies. The money was to be used to construct ski resort facilities and a bio-medical research facility in Vermont.
The perpetrators promised that investor money would only be used to finance specific projects, but instead it is alleged that over $200 million was used for other purposes, $50 million of which Quiros used for personal expenses, including the purchase of a luxury condominium, income tax payments, and the acquisition of another Vermont ski resort, Burke Mountain, which he renamed Q Burke Mountain, and turned over to his son to manage.