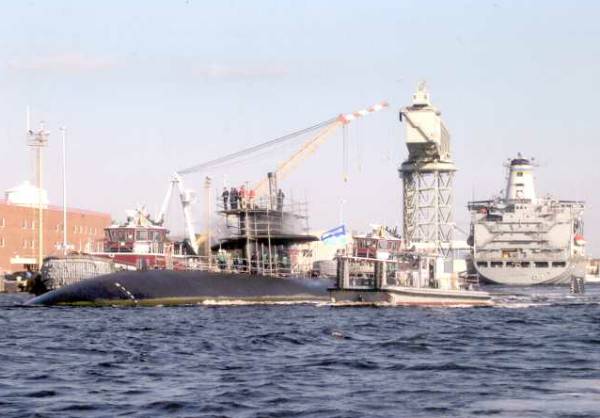 The U.S. First Circut Court of Appeals has upheld an arbitration award against the general contractor and in favor of a subcontractor who left a jobsite prior to completion of its work on a project at the Portsmouth Naval Shipyard in Kittery, Maine. The case was Eastern Seaboard Construction Co, Inc. v. Gray Construction, Inc.
The subcontractor, Eastern Seaboard Construction, Inc. ("Eastern"), was performing site work and encountered changed conditions, which increased the cost of the work and delayed completion of the project. The subcontractor sought extra payment for the changed conditions, which the general contractor, Gray Construction, Inc. ("Gray"), refused to pay after the U.S. government denied its request for extra payment for Eastern's work.
There was an arbitration provision in the subcontract between Eastern and Gray, and therefore the parties conducted hearings before a single arbitrator of the American Arbitration Association ("AAA"). The arbitrator heard evidence and gave an award to Eastern, which was reduced by the cost incurred by Gray to complete Eastern's work.
Eastern then made a request to the arbitrator, pursuant to AAA rules, to amend the award to reflect a credit to Eastern for the unpaid balance of its contract, which was only around $10,000 less than the credit Gray had received for its completion costs. Both parties appealed to the U.S. District Court, where a magistrate judge vacated the amended award, which had given Eastern its credit for the balance remaining on its contract. The U.S. District Court affirmed the magistrate's decision and Eastern appealed to the 1st Circuit.
The 1st Circuit reviewed the decision de novo and recited the well established principal that arbitration awards are rarely disturbed by reviewing courts, but that there are instances when justice so requires. Here, the issue raised by Eastern was whether the arbitrator had the authority to alter its decision after the award became final.